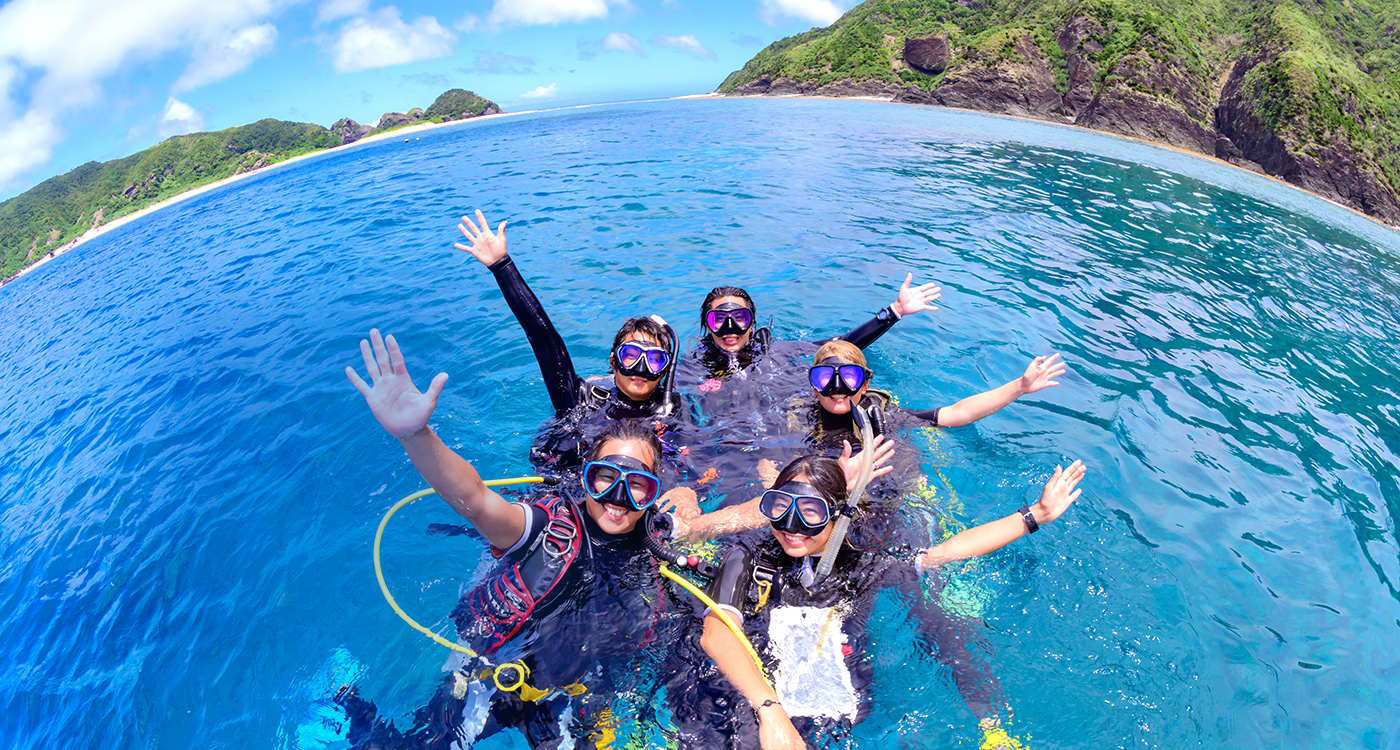 PADI Dive Master Training
Become a professional Marine Staff at our Padi-certified dive shop with the highest market share in the world and write your own story of the sea!
We will bear the training costs and pay monthly salaries for living costs and other necessities.
Each year, the training course is held in April, followed by 7 to 10 months of full-time job training to gain practical experience.
Obtain professional diver qualifications while accumulating practical experience and diving skills through on-site training. Learn the basic knowledge as well as basic skills needed for marine practitioners to become professional diving guides.
Become a PADI Professional Marine Practitioner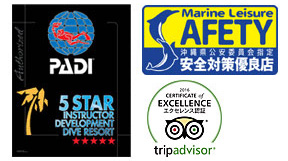 SEASIR is registered as PADI's one of the most advanced five-star diver training centers – 5 Star Instructor Development Dive Resort. We currently have three PADI Course Directors.
In addition, we could teach in English and Chinese throughout the course.

After the course, you can obtain a total of five international general certificates in the PADI system:
PADI Open Water Diver (OW)
PADI Advanced Open Water Diver (AOW)
PADI Rescue Diver(RD)
PADI Dive Master(DM)
PADI Emergency First Response (EFR)
After obtaining the license, the first step in becoming a professional is to become a diving guide, accumulating practical experience and diving skills.
Diving is a risky leisure activity. Without solid training and enough time to hone the skills, it is difficult to implement safety management. Accumulate diving experience through actual work, understand the real work of diving guides and instructors, and create credibility that you are suitable for this job.

The training period includes 50 dives of training, most of which are boat dives mainly in the Kerama Islands and other expeditions excluding the number of self-dives on holidays.

During the training, you will learn basic diving skills, rescue skills, safety management, leadership, teamwork, and Japanese service spirit.
Recruitment information
Recruiting trainees in April 2024!
Training period

April to November

2024
Recruitment period
Open now until the end of February 2024
Number of recruits
6 people (Approximately)
Training Location
Naha or Aka island
Qualifications
Visa conditions
Those who hold the status of residence in Japan
※Such as Japanese working holiday visa, Japanese work visa, Japanese permanent residence visa, Japanese spouse visa, etc.
Language conditions
Japanese – Basic conversational
English – Basic conversational
Academic requirements
High school graduate or equivalent
Work experience
※Service industry experience is preferred
Major/Specialty
No requirements ※Japanese major is preferred
Health requirements
Major health conditions must be clearly reported
※Please confirm the health checklist before registration
Other requirements
・Driver's license (preferred)
・Patient, careful, responsible
・Basic swimming skills
・Willingness and flexibility to adjust work hours and location
※If the contract is terminated before the completion of the contract, all course fees must be paid.
Training Fees
Course fee
The diving certification course fees are all exempted!
※Only study materials (textbooks, slates, etc.) and application/registration fees
must be paid at your own expense ( Please check the cost details given below)
OW study material JPY20,000 | application fee JPY5,000
AOW study material JPY20,000 | application JPY5,000
EFR study material JPY3,500 | application JPY5,000
RD study material JPY20,000 | application JPY5,000
DM study material JPY53,900 | registration fee JPY28,000
Total study material cost JPY117,400 | total application/registration fee JPY48,000
Salary
JPY160,000/month (paid at the end of the following month)
※The first month is mainly for completing the diving certification courses (OW to RD)
salary is paid from the following month (May)
※DM course is held in May on days off from work.
Dormitory &
Utilities
JPY 25,000/month will be deducted from allowances if you choose to live in the company dormitory (water, electricity, and internet fees included. Furniture and electrical appliances included).
※ One or two people per room. Male and Female dormitories are separated.
※Enrollment into the dormitory is optional

Work contents of trainees
Training location
Okinawa, Naha
Work hours
7:20-17:00 ※Changes due to sea conditions may occur.
Holiday
Usually 8 days per month
※Shift system. Adjustments might be made between peak and off-season.
Work content
・Captain's assistant (boat crew)
・Snorkeling, Introductory dive guide/assistant
・Event/tour photography
・Customer pick up and drop off
・Cleaning and maintenance of diving equipment and boats
・Bloging
Benefits
・Company car rental available for free ※Reservation required
・Free diving on holidays
・Enjoy the staff discount for accommodation or activities in other branches
Recruitment process
Please download the following resume template of our company, fill it out, and submit it via the Google form given below:
Click link here 🔗
We will contact you if we find you fit for available positions!
More about SEASIR