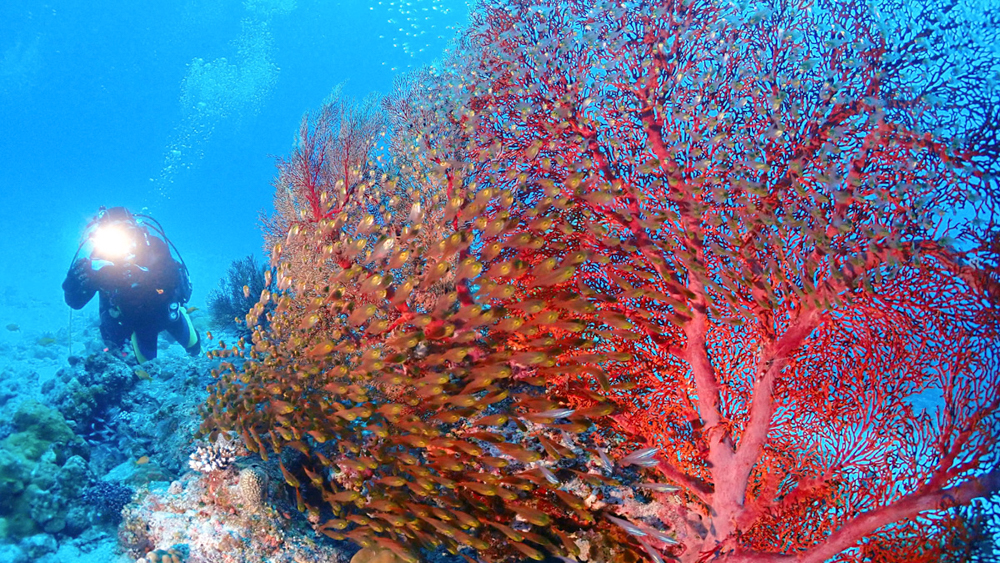 About SEASIR AKA
Welcome to Aka Island, the ideal island for a laid back diving break!
Located a mere hour away from Naha city, Aka Island is part of the Kerama Marine National Park.

Our dive centre is an official PADI 5 star centre, and both shop and hotel are a minute from the beach: enjoy the view over the sea from our rooftop!
Know before going
Please check the following information on FAQ page before going to Aka Island.
About ATMs.
About transportation on rainy days.
About the village rules.
About stores.
Features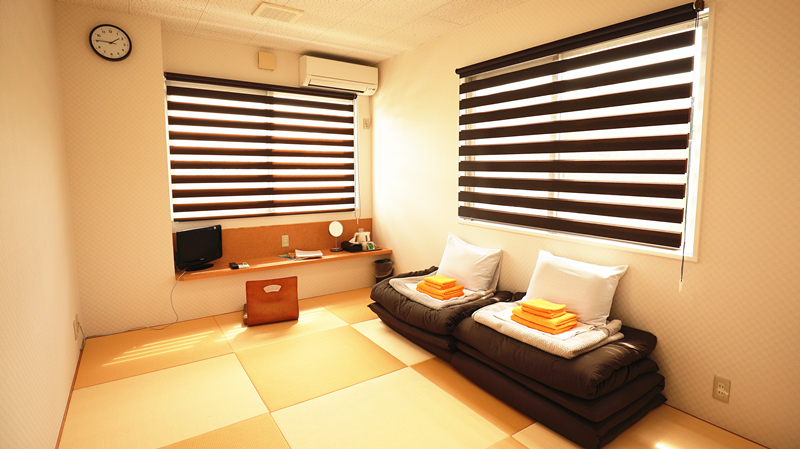 We offer various room types, all equipped with wifi.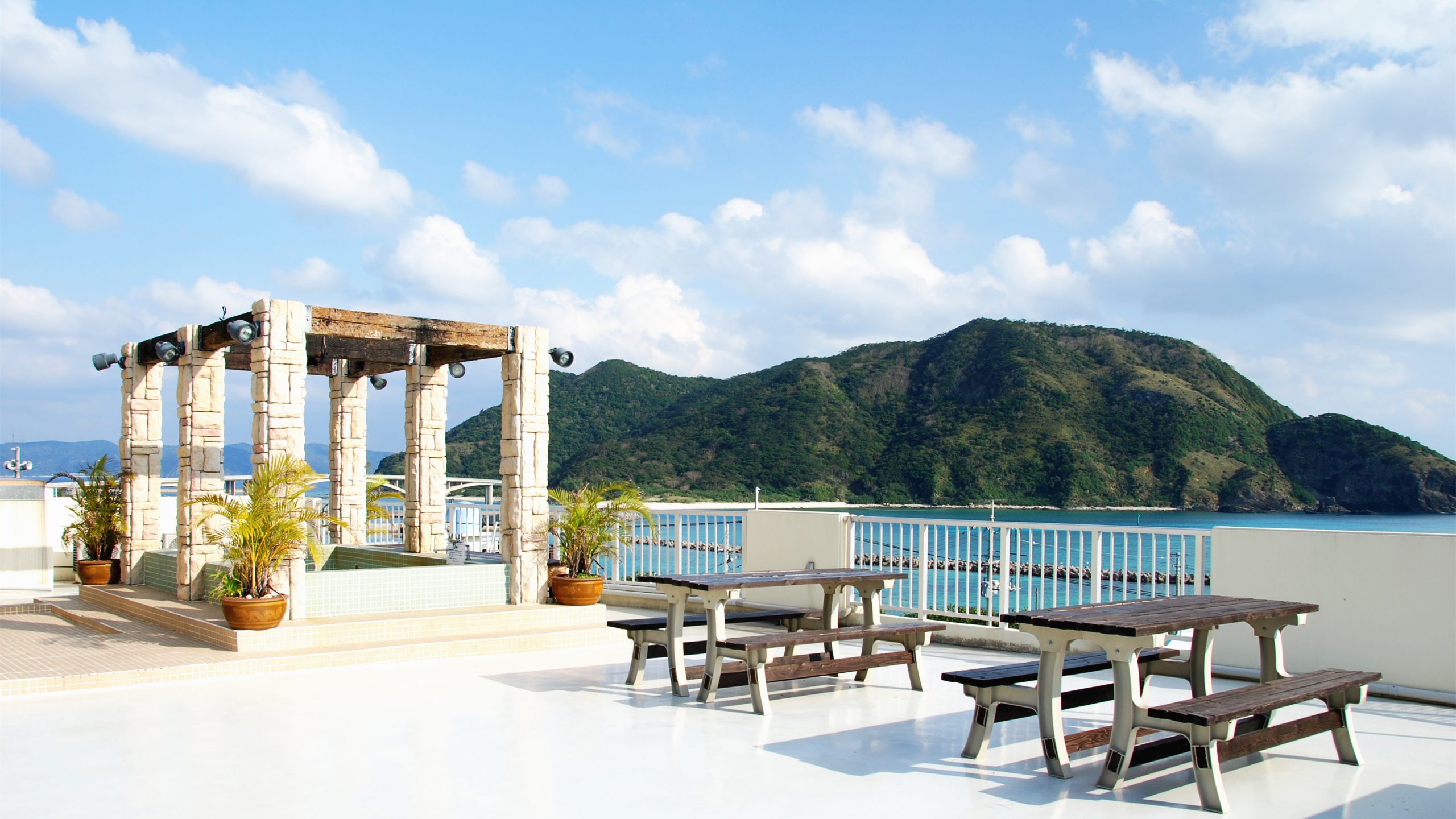 Admire Aka island's sea from our rooftop Jacuzzi!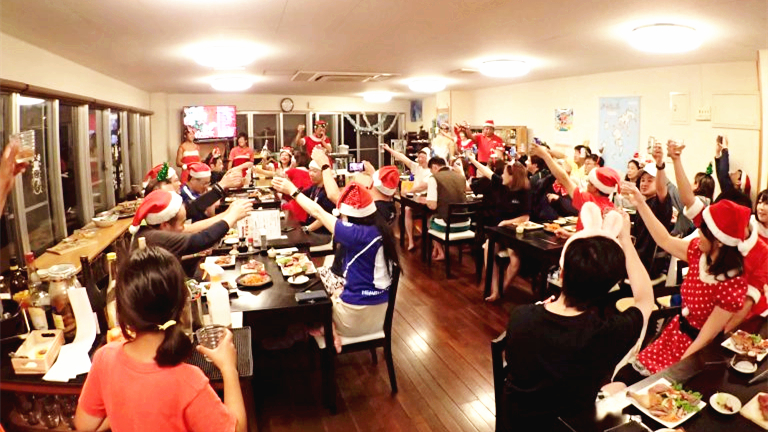 Chill out in our spacious common room.
Why not have a beer while logging your dives?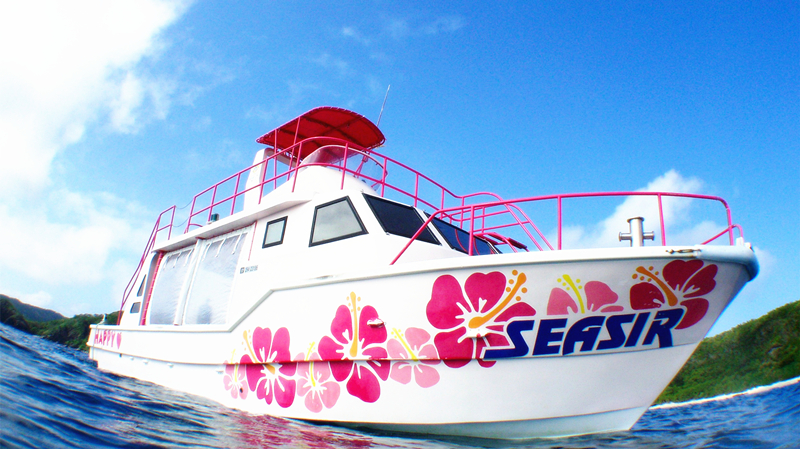 Our boats are small enough to adventure into narrow channels.
Day trips & Stays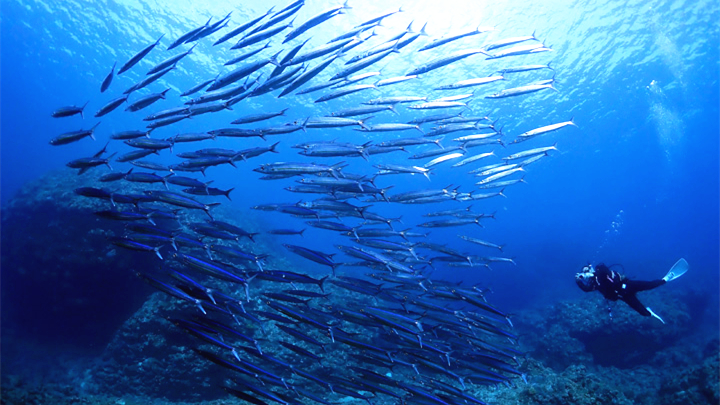 Leisure diving tour
Visit unique dive sites only accessible from the Kerama islands.
We come back to the island after each dive trip: we are a mere 5-10 mins to most spots!
Into macro diving or a fan of large creatures? The variety of the surrounding sites allows access to a rich diversity of marine wildlife.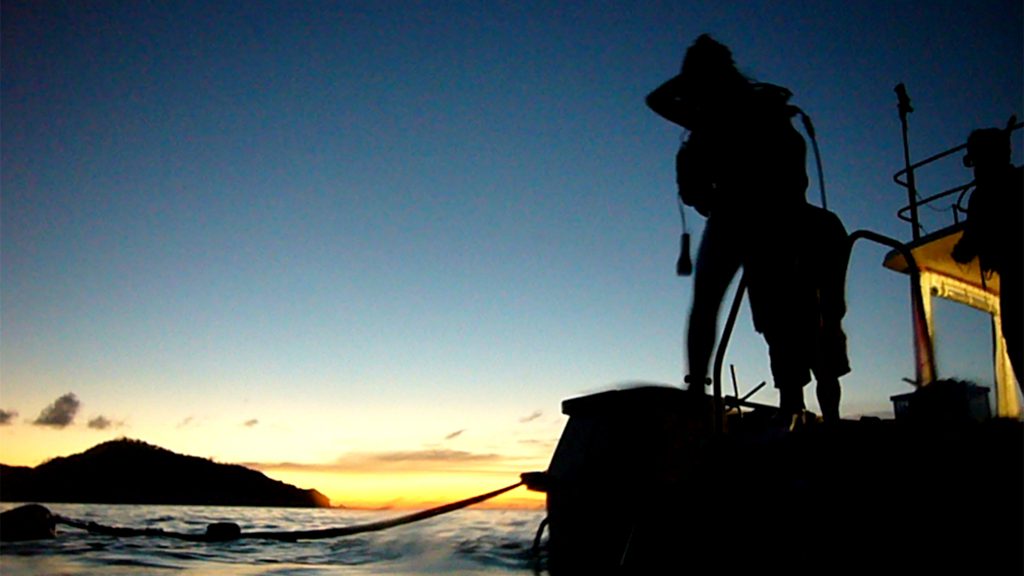 Night diving
With the sparsity of electricity used on the island at night, you will enjoy unparalleled darkness, especially on a new moon night.
Boat diving only.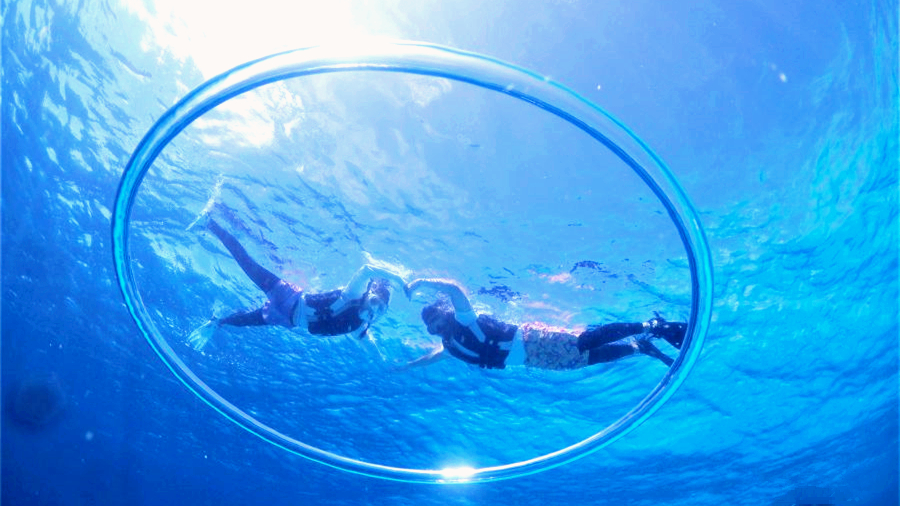 Introductory diving & Snorkeling trips
Enjoy the world-class sea visibility of the Kerama Islands Marine Park!
You have a very high possibility of encountering sea turtles as they are spotted daily!
Stay safe underwater: our guides are all professionally trained and certified instructors.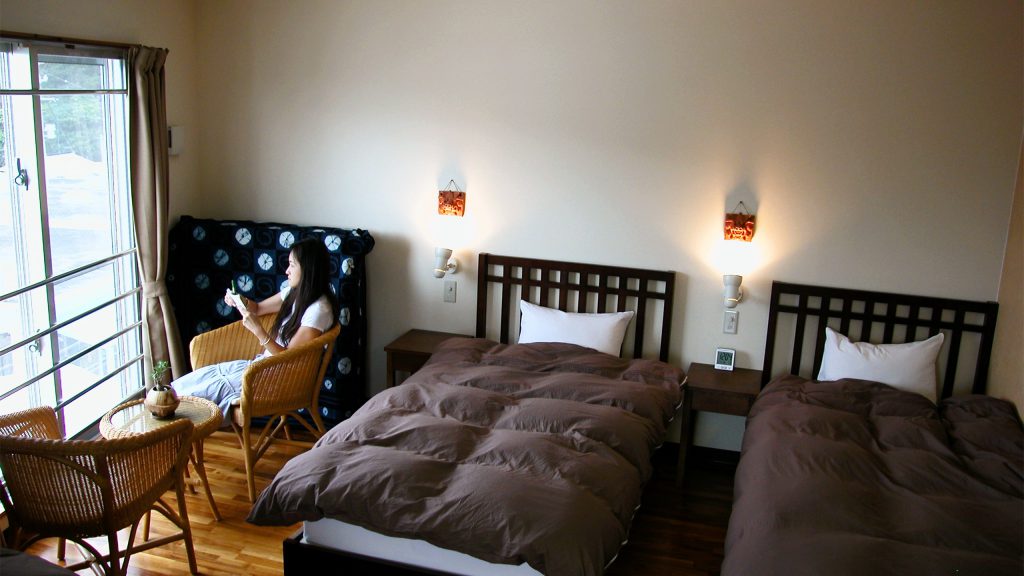 Stay at our SEASIR AKA Island Hotel
Stay in comfort at one of the only hotels of Aka island.
Our room types are: single, twin and triple.
Our hotel also houses our dive centre facilities to wash, dry, and store equipment.
Access
Address Aka 162, Zamami,Shimajiri-gun, Okinawa 901-3311
TEL 0120-10-2737 [8:00 – 18:00]
From Naha airport to Tomari port
The port of Tomari and Naha airport are a short 15 mins taxi ride away from each other.
The trip will cost you around JPY1,500.

Note that we have a guesthouse right next to Tomari North wharf, from where boats make the liaison with the Kerama islands daily.
Ideal if you plan to hop on first boat of the day to Aka island!

For more info, see our "From Naha airport to Tomari port" page.
From Naha to Aka island
Boats leave port daily to Aka island, and 2 to 3 times a day depending on the season.
Speed boats reach Aka in 60 minutes and car ferries in 90.
We will pick you up at Aka port for free.

For more info, see our "From Naha to Aka island" page.