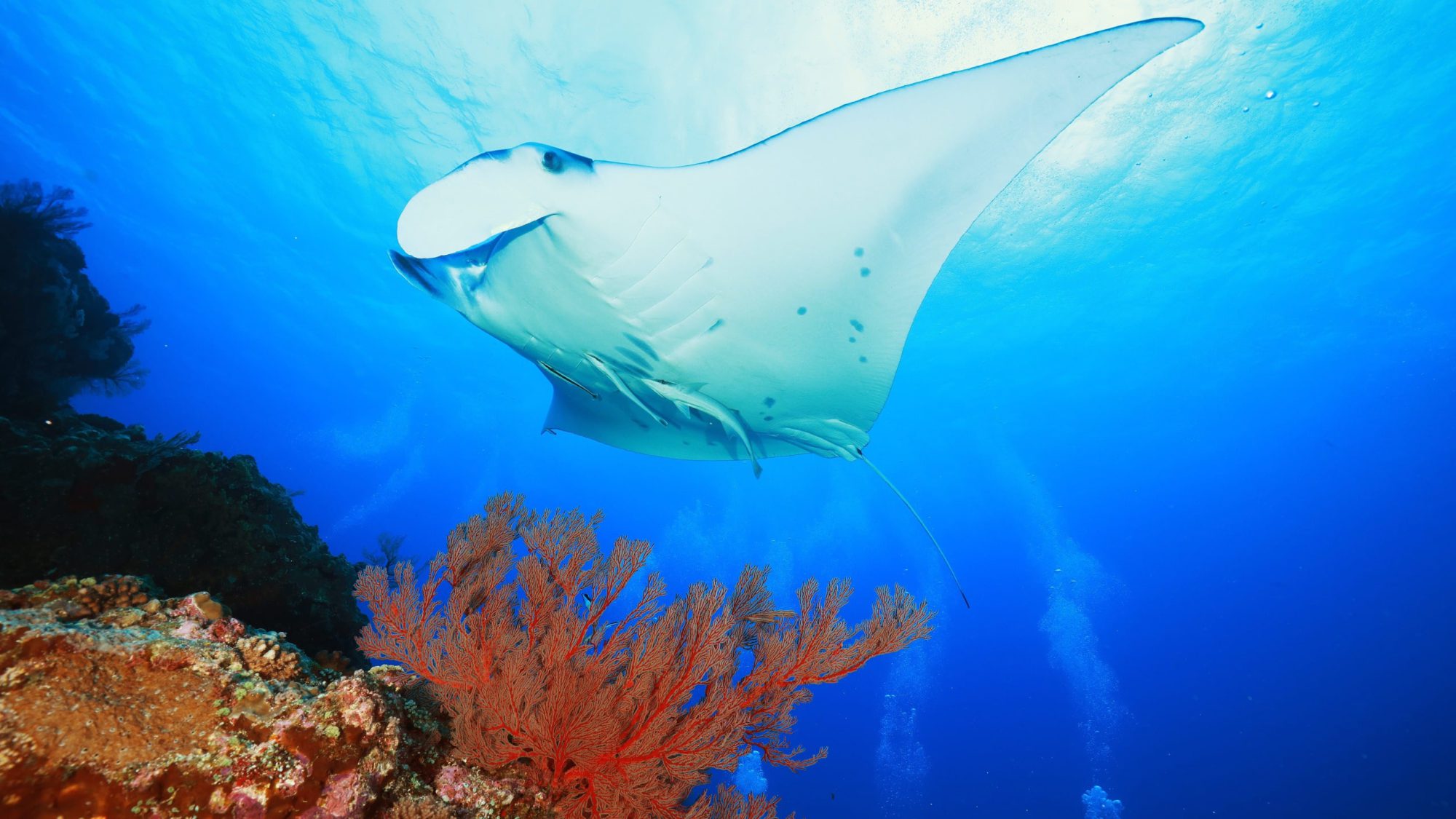 The Other face of the Kerama islands
Where are we drift diving?
Here is a selection of dive spots we often use when drift diving:
Uchizan, Shizuru, Shimosone, Kuroshima Kita twin rocks, Tom Moya, Ugan, Hiraji, Kamigusuku, Kuefu North.
If you prefer a more laid back type of diving, go to our Leisure diving page.
Time Schedule
8:00

Gathering

We will meet up at SEASIR NAHA.
If you come by your own means, please be there at least 10 minutes in advance.
*Please refer to the Access page for hotel transfers service and car park information.

8:30

Gear set up

After checking-in, we will set you up with your gear and make sure that it fits you.
All gear are sanitized daily.
Once everything is in the bag, the staff will carry it to the boat.

9:00

Departure

While we head to the Kerama National Marine Park,
your instructor will teach you how to use your gear.
We will have prepared multilingual guidance in case it is needed (English, Chinese, Korean).

10:00

Diving

Short briefing before dipping in:
you'll know all about the specificities of the site.
We usually dive twice before lunch.

12:30

Lunch

Time to enjoy your Okinawan lunch box!
Let us know in advance if you are a vegetarian or if you have any food allergies as we cannot change the content of the boxes on the day of the tour.

13:30

Diving

You can opt for a third dive after lunch.
You can also choose to relax on the boat !

15:00

Heading back to Naha

You will have time to shower, change as we head back to Naha. Hot showers and changing rooms are provided onboard.
Ask us for a bath towel if needed.

16:00

Let's pack up!

Once in Naha, wash up your equipment and return your rental gear.
We will help log your dives in if necessary.

16:30

Going home

The time of drop-off can vary but you can expect to be back at around 5pm.
Tour Information
Prices
・2 dives:

JPY 18,500



All prices include:

boat ride fee

guiding fee

tanks

weights

towel

lunchbox

drinks

hotel pick-up and drop-off



・Option diving:

+JPY 6,000

(Pay at the shop)
・Other equipment fees: see our Price list
Meeting point
Marine House SEASIR NAHA
2-3-13 Minato Machi, Naha, Okinawa, 900-0001
Map code:33246627*42

*Please refer to the Access page for hotel transfers service and car park information.
Duration
9 hours
Things to bring
・Swimsuits
・Diving license
・Diving computer (Rental available)
・Diving float (Rental available)
Requirements
・Level: Open Water or above
・

Experience: 100 dives or more.




・Experienced divers who can descend and ascend without using ropes.


・The minimum number of participants required for a tour is four.
・Please read our Health check list and note that for your own safety we will not be able to let you go on a tour with us if you answer positively to one of those conditions.
Remarks
・Note that tours may be cancelled due to the weather or sea conditions. When possible, we may just change our destination. We will inform you of any such change the day prior to the tour.
・You can request for a multilingual instructor or guide, but note that we may not be able to accommodate your request.
・

Please be aware that you cannot board a flight within 18 hours after diving.

We recommend to avoid flying within 24 hours after diving.
・Please make sure that you read our cancellation policy before booking.
Other activities