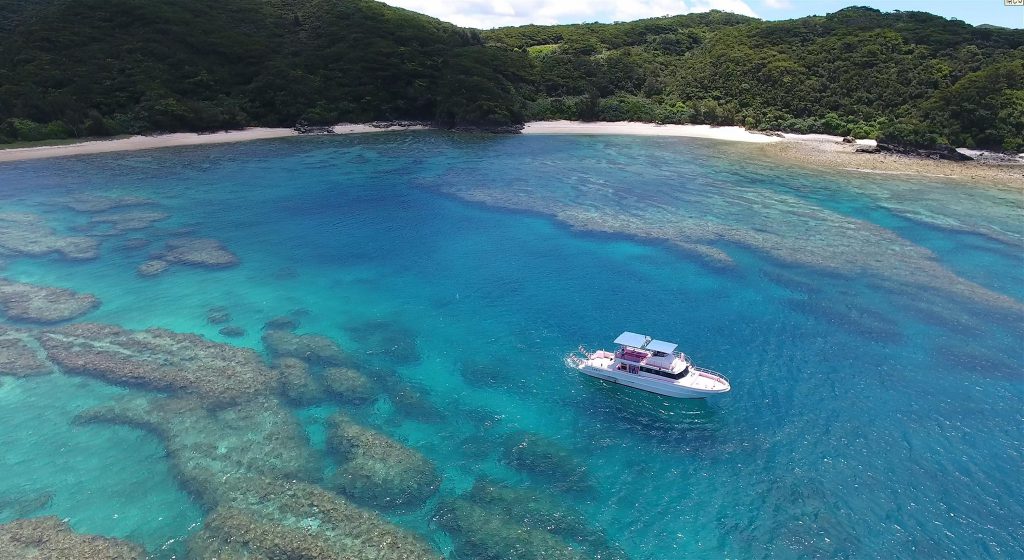 Make your dream comes true!
Kerama is one of the best spot for diving where you can find colourful fish and corals with over 30m visibilities!
Your job is to guide in the mavelouse sea at Kerama islands!

We offer a paid instructor training course every year.
You can learn how to make customers having a fun under water and keep their safe while diving while working with us.

About the diving instructor course
About us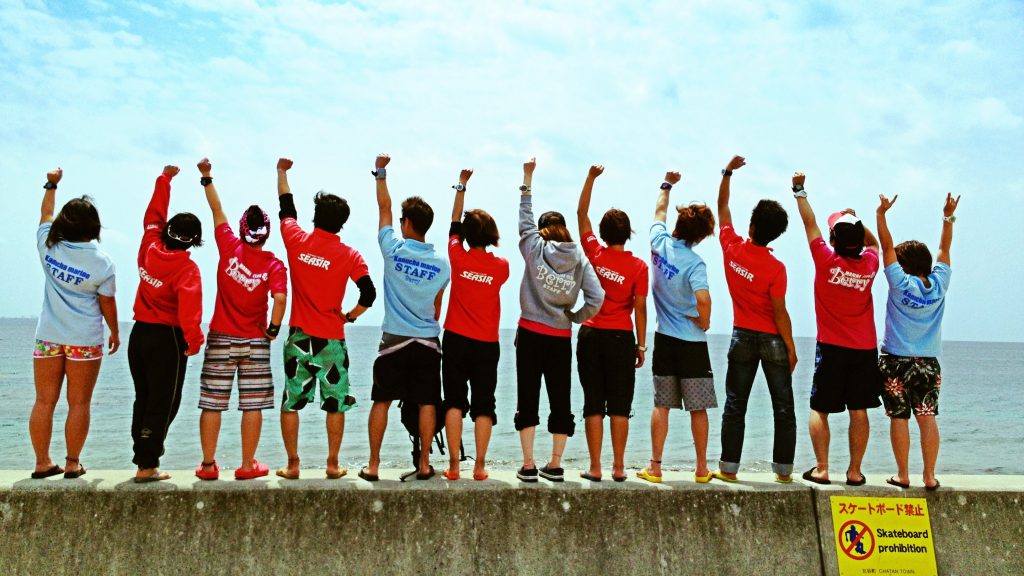 We, SEASIR is the leading company of diving industry in japan, and we offers professional diving courses.
We established in 1983 and we have trained more than 700 people to be diving instructors by now.

We have tens of thousands customers from all over the world every year.
Not only offering diving activities but we also provide many kind of water activities.
You will have a chance to learn various skills while working with us.

>>more about us
Training steps
STEP1

Get a divemaster license!

First of all, you will get your first license, "open water diver".
Then you are aiming for a professional license "divemaster" a step by step.

STEP2

Learn how to dive while working!

We offer an opportunity to work as a professional.
We will cover your course fees by regarding the part of your training as working hours.

STEP3

Become an instructor!

There is a instructor exam (IE) in autumn or winter.
If you could pass the exam, you become an instructor!!

Don't worry about a job, you can work with us even during winter if you want to!
Working & Studying system
Did you know it normally costs more than 1 million yens to be a diving instructor?
We will make a working contract with trainees and let you to work in fields, so that we are able to cover almost all the cost for you!
*You will be asked to pay for small costs such as application fees and texts.
We will support your cost of living as well.
The training
The training includes followings.
・Snorkeling guide training
・Introductory diving guide training
・Boat crew training
・Diving equipment sales training
・Customer service training
・Air charge training
・Transfer training
Life supports
・Living expenses allowance ¥95,000/month
・Skill allowance ¥10,000-¥15,000/month *Only on the job training.
・Staff accommodation is available for ¥25,000/month including utility fees.
To apply
Requirements
Training duration :Spring 2022~Autumn 2022

*Paid jobs can be offered before the course starts if needed. (JPY7,200 / day)
*Applications are accepted until September 2021
We are looking for someone who wishes to work with us for a long time.
Please apply only if you are willing to work with us for more than a year after the course is finished.
Applicants
About a visa
You must have a visa allows you to work regally in japan until the end of Nov 2022.
Or we can support your work visa if you pass both of following conditions.
1. You are graduated from a university
2. You can speak Japanese. 
About language
Intermediate or above level of Japanese are preferable.
If you have a valid work visa, Japanese skills are not an essential to apply for the position.
But you must be willing to learn Japanese to have a good communication as a team.
Contact us for more detail.
Mail : m_yoshino@seasir.com (Maru)