Humpback Whale Watching
Humpback Whale watching is Okinawa winter special activity, every year from December to April humpback whale will be spotted in Okinawa. Opportunity to see how humpback whale taking care and teach the baby whale to survive in open sea.

Humpback Whale Watching Excursion
Operation date: 25nd December 2019 - 5th April 2020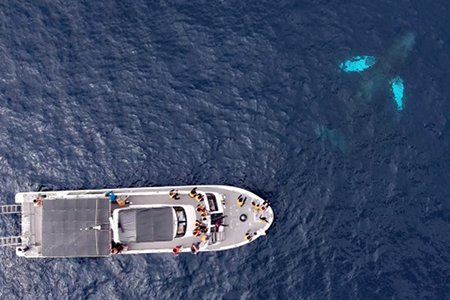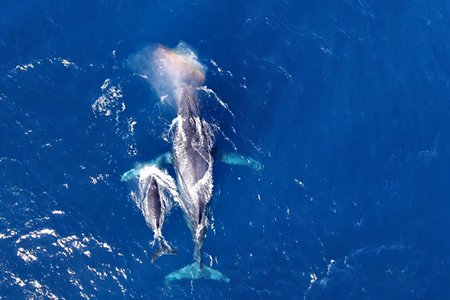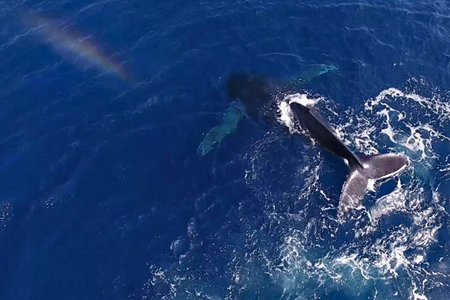 Marine House SEASIR NAHA been organizing whale watching trip since 2005, each year Marine House SEASIR NAHA team successfully recorded 99% whale spotted. With most organize and experience whale watching excursion team in Okinawa.
How to prepare yourself
Take a motion sickness medication about 30 minutes before departure.
Have kids with you, bring some snack or toys for them.
Wear sneakers or something rubber soled for good traction.
Sometimes temperature do get very cold, bring a sweater is always recommended.
Bring or rent and binoculars, having a binocular will provide a close up view.
Price
Adult
Child

(age 6-12)

Infant

(age 3-5)

JPY 4,500
JPY 3,500
JPY 0
Price Includes
Boat fee
Drinking water
If no whale or dolphins spotted on the trip, get re-challenge coupon or full refund
Free Hotel transfer (Naha city only, reservation required, limited seat.)
Note
We will not guarantee to encounter the whale during the trip in following dates, Marine House SEASIR NAHA will provide a coupon for you (no refund) if there is no whale spotted during the trip during this period of time.
From 25th Dec 2019 to 13th Jan 2020
Infant under 3 year old, a baby carrier hardness attached to an adult is required. Please prepare it by yourself. If the sea condition is too rocky to bring an infant, we will contact you to reschedule.
Boat Facility
Information guide (Japanese, English, Mandarin and Cantonese)
Underwater sound receiver(to receive whale singing)
Double deck boat with Toilet and dry cabin
Rain jacket. (Poncho pack)
Booking Conditions
Booking will not accepts if guests who are currently under health condition that state at below;
Epilepsy, seizures, convulsions or take medications to prevent it or
Currently pregnant
With Infant age under 3 year old, please contact our booking office, discussion required.
SEASIR NAHA OFFICE
Marine House SEASIR Naha
2-3-13 Minato Machi, Naha City
900-0001, Okinawa, JAPAN
Own Transportation
Please use this phone number 098 869 6329 key in the Car Navigation system or use this MAP CODE 33246627 *42 to locate our shop or click the Google Map to get the direction.
SEASIR BOOKING OFFICE
Tel:

+81 (0) 98 869 4022 (English, Mandarin & Korean)

Address:

2-2-2 Minato Machi, Naha City, 900-0001, Okinawa, JAPAN

Office Hours:

09:00 – 18:00 (Japan Time)